Hackers 4.3 ships today and is available on the App Store.
One of the most requested features has been the ability to open Hacker News links in the app. In this release I've added a share extension which helps you opens Hacker News links in Hackers.
I've highlighted the two different ways in this screenshot, either via the share extension (top) or the action extension (below).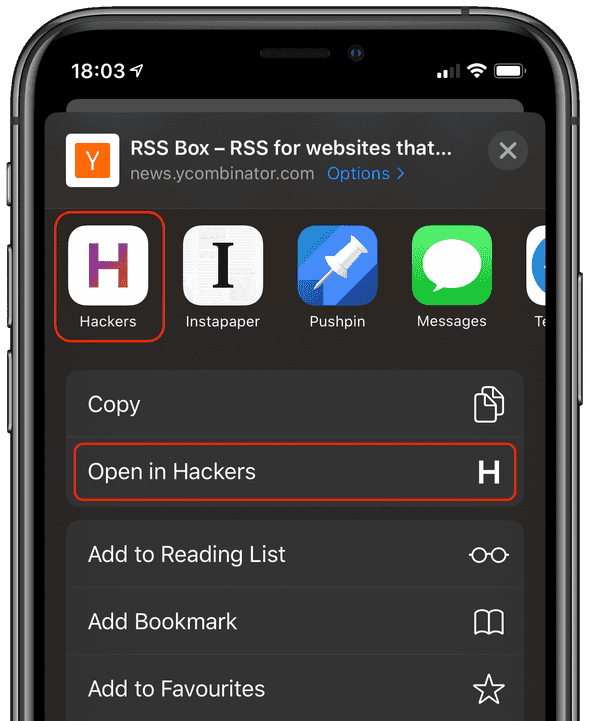 Hacker News links in comments will also open them in app, rather than sending you to the Hacker News website.
Hi, I'm Weiran Zhang. I work as a Software Engineering Manager at Capital One. I have a passion for iOS and building thriving software teams. This blog is a place for me to document things I've learned and things I find interesting. You should follow me on Twitter.